Customer Showcase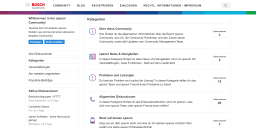 Bosch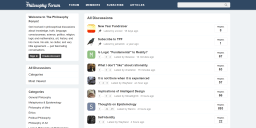 The Philosophy Forum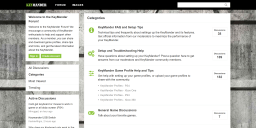 Keymander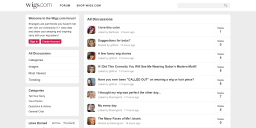 Wigs.com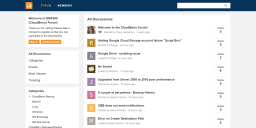 MSP360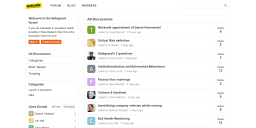 Safeguard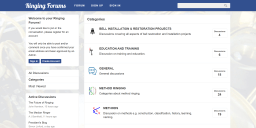 Ringing Forums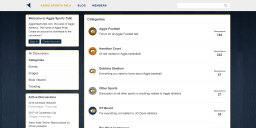 Aggie Sports Talk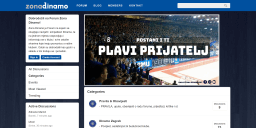 Zona Dinamo
Proudly serving our customers since 2014
PlushForums allows my students, alumni and fellow Penn faculty members to work asynchronously to mirror our collaborative offline culture.
After researching a forum solution to help us build a community for our customers within our Shopify Store, we shortlisted several, including the old and mighty vBulletin, an integrated Shopify App called Champ and the very sleek and beautiful PlushForums.

Our criteria was heavily focused around ease of use and design splendor. PlushForums presented us with the best of both worlds: not too big, not clunky and not over-complicated, yet not too simple that lacked core features.

Overall there was no contest. You really get what you pay for and once you realise the support is one of the best features you are reassured that you have made the right long term decision.

I would highly recommend PlushForums as an easy to use, aesthetically pleasing and well supported Forum Solution that takes minutes to configure and get live. Great job guys, great product.
Plush prioritizes user experience, strong design, support, and affordability when crafting its award-winning forum software, enabling everyone from individuals and SMBs to large corporations to better engage with their audiences.
I just set up my first PlushForum. I'm amazed at how simple and beautiful everything is. You did an outstanding job.
Your user interface is amazing. Really, really, really amazing job. And thanks for all your prompt replies to my questions.
Can I just say that you guys run the best customer service aftercare I've ever known! Thanks for all of your patience and help.
I wanted to let you guys know how happy I am with my decision to sign up with PlushForums. I'm so happy with how streamlined, elegant, and functional everything is. And even better, the members love it.
For our team to be able to stay connected to our customers online, PlushForums was the right choice. The ease of use and excellent customer service are in my 'best of' list. The possibilities are amazing. Very robust for a forum yet simple enough to manage.
I would really like to mention how amazing I have found both the platform and the customer service. Any time that we have submitted a support request we have always found the response to be incredibly helpful and on-point.

It's hard to find such great service. Thank you again and well done on a great product. I will not hesitate to recommend Plush.
Plush is just so fast and user friendly which is what I believe is critical in today's world. Thank you for making such a robust product.
I cannot tell you how much I appreciate how fast you guys are with the Customer Service replies. It really is so nice. I even got my mom to open a forum of her own with you guys!
I've had nothing except a positive experience with Plush so far. Great work to you and the team.
For the record, you guys have some of the best customer support I've ever seen. Thank you.
Your solution rocks, we're using it at TheFamily and now for our startups. Great product!
I have been looking for something like Plush. I am shocked at how easy it is. And I have used a lot of software, and I mean a lot.
We're very pleased with the forum software and also with your responsiveness! Thanks again for everything.
We've been using PlushForums for a couple of weeks now and it's been a fantastic choice.
Fantastic product. I've been searching for months for something that could do exactly what Plush does.
Plush saved the day. I just love your forum tool. Thanks for the great support!
You have the best forum builder. You can be proud of the job you've done.
I have to say your forum solution is very professional, feature rich and looks great! I've researched many different solutions, but none of them seemed like a match.
I am loving this forum product. I think people are losing out if they do not know about you.
PlushForums looks fantastic. Both the forum interface and the integrated blog look simple, yet professional, and that extends to all areas of the community.