Features you'll fall in love with.
Real-time Everything
Everything in a PlushForums community updates automatically, without you refreshing the page. That means more engaging, real-time discussions and private conversations. You always know when there's new content to read, wherever you are on the site.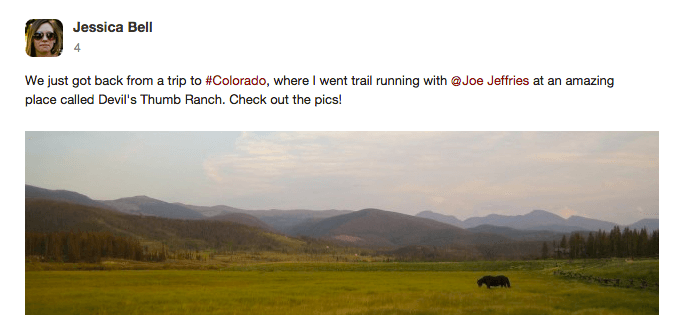 Integrated Blog
PlushForums includes a built-in blog that seamlessly integrates with your forum. Forget flimsy comment plugins and integrations. Just start a discussion, check the "Blog" option, and your story is published. Comments are powered by your forum. Job done.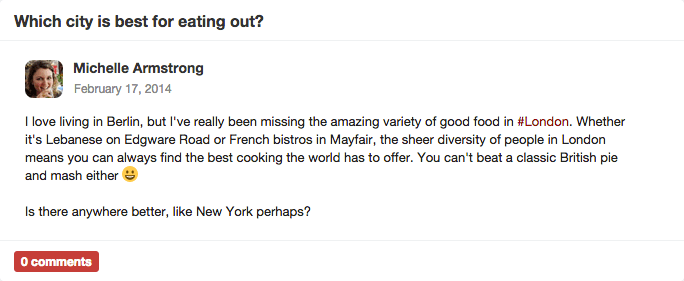 Private Conversations
Conversations are like private forum threads between two or more members. They're just like forum discussions in every way, including the ability to add files, images, videos and rich text. Participants can add new members to the conversation at any time.

Live Notifications
Real-time notifications ensure your members won't miss an opportunity to get involved. Mentions, replies, quotes and private messages all trigger instant notifications, presented with context to maximise their usefulness. Email notifications are available too, of course, including the ability to subscribe to discussions and private conversations.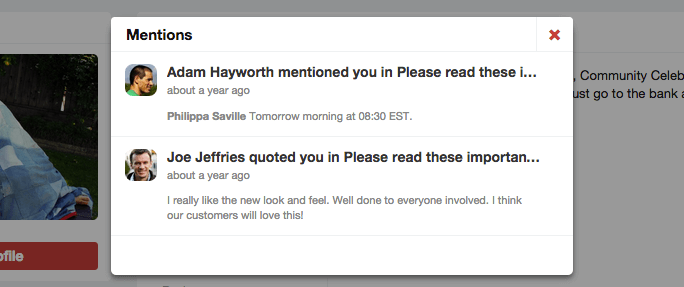 Made for Mobile
Our modern hosted forum software is tailored to work beautifully on iOS and Android smartphones, with no compromise on performance, functionality or branding. It's a mobile forum experience your users will love.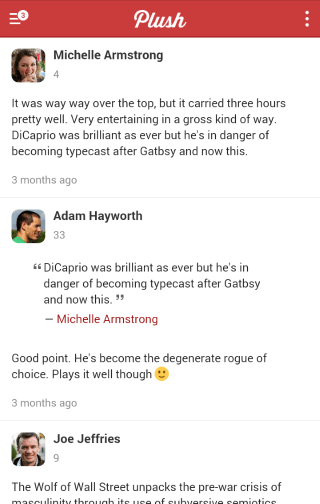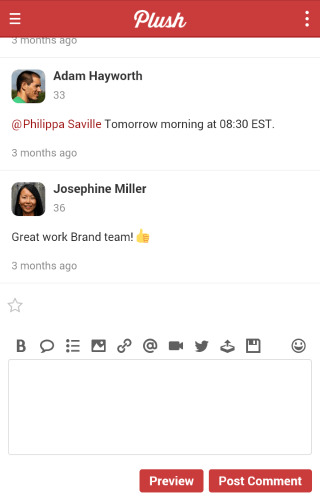 Free SSL
Absolutely vital for privacy, security, performance and SEO. Plush includes SSL support at no extra cost, ready to be activated in a single click.

Simple Editor
PlushForums uses a simple, lightweight editor that supports instant previews, drag-and-drop uploads and automated drafts. You can comfortably work on a post while jumping from page to page, or even from your laptop to your phone.
The editor supports mentions, hashtags, emojis, tweets, videos, images, links, smart quotes, citations, rich text, lists, spoilers, code snippets and file attachments. Formatting is applied using BBCode, which is consistent and easily understood by forum users of varying technical experience.
We also support LaTeX mathematical notation, making PlushForums ideal for academic environments.

Powerful Search
Start typing in the Search Bar to get instant results, including forum discussions and member profiles. The Search page itself is powered by the renowned Sphinx search engine, delivering the relevancy and usefulness your users expect.
And say goodbye to opening 50 browser tabs to find the information you need. Forum posts are presented in full, so you can read them there and then. Always find the information you need: it's easy to limit your search to a specific discussion, category, user, or a combination of all three.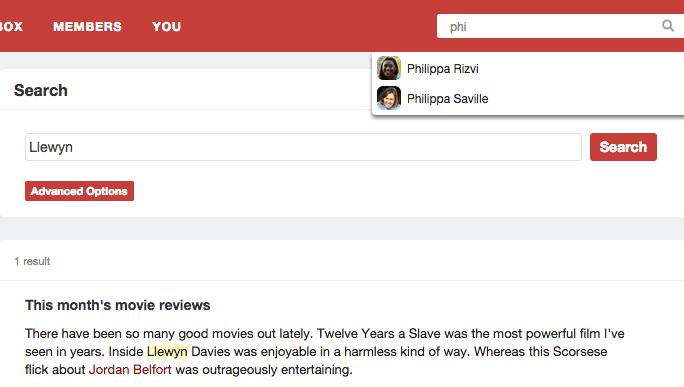 Positive Reputation System
A simple and transparent feedback system keeps your online community engaged and rewards positive contributions. All-time and monthly rankings are maintained, and trophies are awarded for the top contributors. Peer feedback also helps curate your site's content, as the best-ranked posts rise up the Trending section of the forum.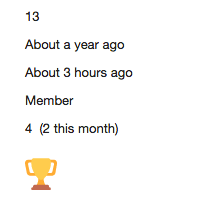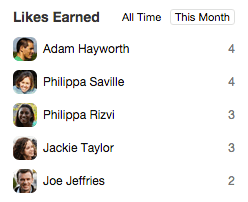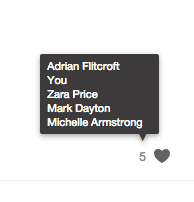 Amazingly Organised
Everything in a PlushForums community is designed to help your users discover new and relevant content. Subscribe to forum categories and watch the discussions stream into your feed in real time. Drill down the category tree to pinpoint the information you need. There's no better way to organise and share knowledge in your organisation.
Follow people and read all their posts on your Following page. Catch up on your community's best content on the Trending page. Most Viewed tracks the most engaging discussions on a range of timescales. Bookmark your favourite threads for easy reference, or view content from a single member.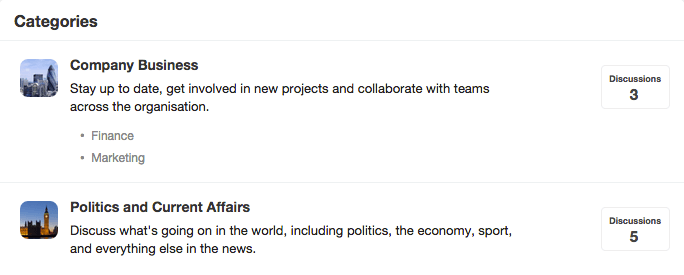 Privacy and Private Forums
PlushForums has robust private forum functionality, making it the perfect collaboration platform for your business. SSL support (at no extra cost) prevents people from snooping on your employees, wherever they are. Elevated password-strength requirements and brute-force hacking protection ensure their accounts stay safe.
We also support content controls based on a granular Roles and Permissions system, so your users will only see what you intend.

Events
PlushForums comes with a slick, comprehensive event management system, perfectly integrated into the user interface. It's the ideal way to maintain a community calendar and keep your users engaged.
You can create timed events, all-day events and recurring events. You can open events for registration and track attendees. Timezones are handled completely transparently, so your members don't have to worry about them.
Your event schedule is presented in a beautiful (and readable) grouped timeline. And we support email reminders for events too, increasing user engagement. We think it's the best event system in the forum world, and maybe beyond.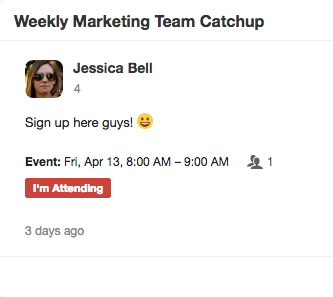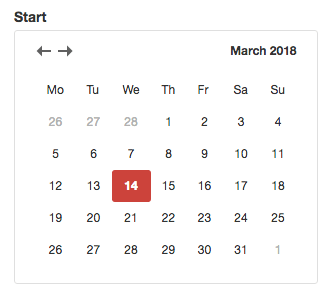 Questions
Ideal for delivering customer service or creating a knowledge base, our Question feature lets you and your users identify the definitive answer to a question. When people are looking for answers, Plush helps you provide solutions.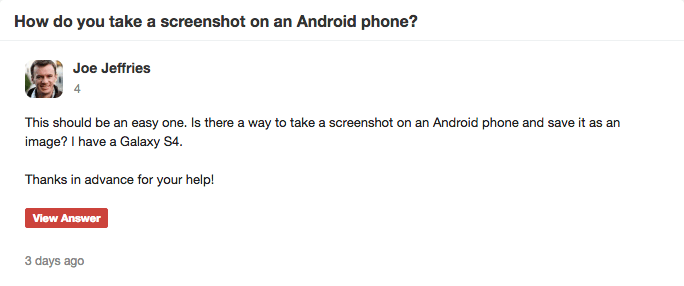 Polls
If you're looking to engage your users with democracy, our simple, beautiful Polls feature will help you put power in their hands. Multiple questions are supported too, making Polls a great way to stimulate discussion.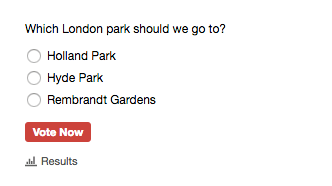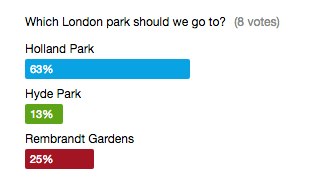 Smart History
Smart History remembers what page you're on in every discussion or conversation, and highlights whether or not you have new posts to read.

Smart Replies, Quotes and Citations
You can quote someone by selecting text from their post, then clicking a button. All quotes contain a link to the original post, so your discussions have context. Re-quoting an existing quote works too! You can also use the Quote feature to cite a story from another website with ease.
Smart Replies link one comment to another, ensuring the conversation always has context. Like mentions, both quotes and replies trigger in-site and email notifications, increasing user retention and engagement.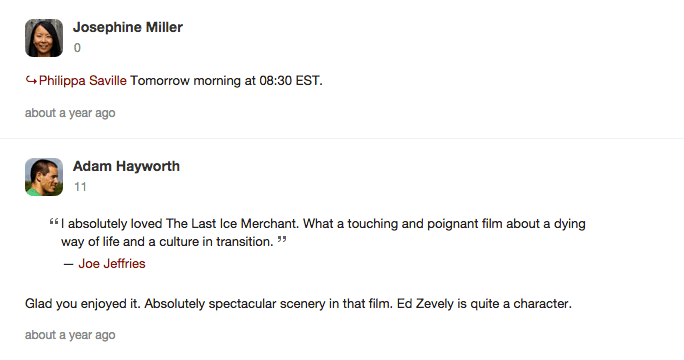 Custom Profiles
PlushForums gives each member a smartly designed profile page to track their content, mentions, achievements and biography.
You can easily add fields like Job Title, Department or Phone Extension using a simple drag and drop interface. Fields can be public or private, and you can choose to add them to your registration form, making them mandatory or optional.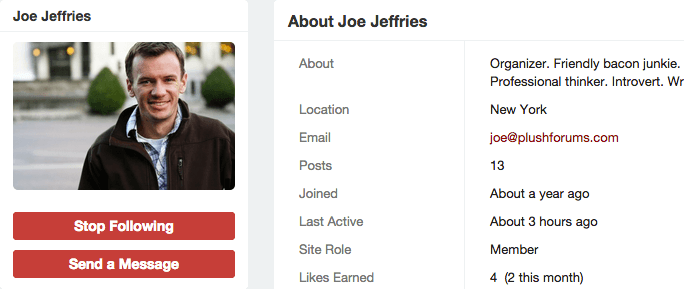 Member Directory
A global Member Directory and member search facility makes PlushForums an ideal private social network or intranet solution. The smart, business card-style presentation looks slick and professional. This is also the place to see who's online, and who manages the community.

Paid Subscriptions
If you run a subscription newsletter or online course, Plush is the forum service you've been waiting for. You can have a completely integrated PayPal subscription service up and running in minutes. Just enter your PayPal details and the amounts you want to charge and you're open for business.
You can put your entire site behind a paywall. Or you can put key features behind the paywall, like private messaging or the ability to upload an avatar. You also have fine-grained control over what subscribers and non-subscribers can see. You can restrict forum categories, or use BBCode tags to restrict a specific piece of content.
The Paid Subscriptions service costs $0.05 per week for each active subscriber. If you charge $20 per month, this equates to 1.1%.
PlushForums also includes functionality to include adverts between forum comments, where they'll be read and clicked the most. Ads can be hidden from paying users, giving your members another incentive to subscribe.

Image Gallery
We all know a picture is worth a thousand words, or so the saying goes. Images in a PlushForums discussion are big and bold, much larger than their equivalents on Facebook or Twitter.
PlushForums has a dedicated Image Gallery feature, allowing you to showcase images from across your forum.
Document Repository
Just like the Image Gallery, but for your document uploads. Filterable by category, the Document Repository makes it easy for your members to access relevant files from across your community.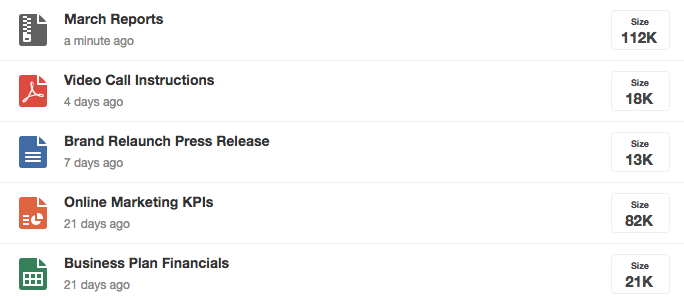 No Technical Knowledge Required
PlushForums has a simple, uncluttered dashboard that lets you set up your forum with ease. Forum categories, member profiles and user roles can all be configured using a simple drag and drop interface.
You can easily control how people access your site, manage users and review your moderators' actions. Even your Terms of Service can be generated automatically. Setting up a forum has never been so straightforward.
You can preview what the dashboard looks like here.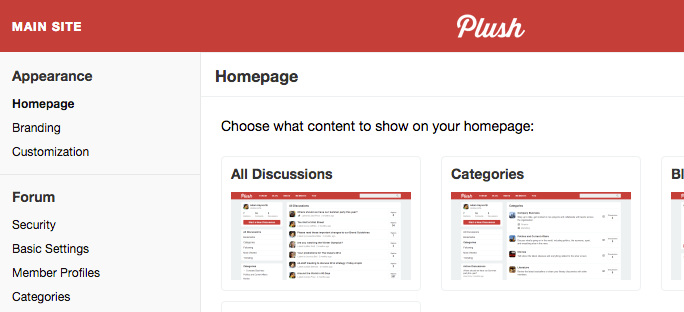 Easy to Brand
Starting an online community doesn't need to be a long and expensive project. With PlushForums you can have a polished and well-branded site up and running in minutes. Brand your site by filling in a single form. Upload logos, background images or alter the colour palette with just a few clicks. There's even a logo generator if you don't have one already.
Have a look at our styling ideas and customer showcase to see the different looks you can achieve.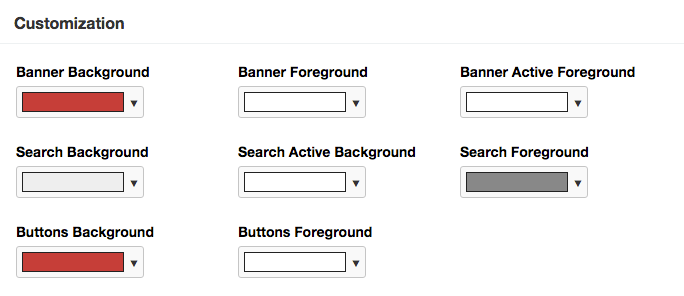 Spam Protection
PlushForums includes a built-in defence mechanism against bots (automated users), and you have the option of screening new users before their membership is approved.
Spam-defence plugins come pre-installed and ready to be activated with a single click. Plush also has its own metadata-driven spam detection engine, that works in tandem with other systems to keep your forum completely free of spam.
Single Sign On
Single Sign On (SSO) is a way of connecting an existing website to your Plush forum, so users don't have to sign up or log in twice. This feature is available on our Medium plan or higher. It's a completely seamless implementation, with no extra steps for your end user.
It's a comprehensive solution too. You can synchronize your users' email, name, avatar, metadata and roles. To use SSO, you'll either need a developer or know how to code. See our SSO page for more information.
Pre-moderation
You can choose to moderate every post, or only those that contain media or attachments. You can also set a trusted user level, so regular commenters can skip moderation. You can even target a specific category, making PlushForums the ideal platform to conduct a live Q&A session, where you screen the questions in real-time.
MailChimp Integration
Automatically synchronize your member database with MailChimp to create newsletters and email digests. And we mean a proper, automated two-way sync, with no management required. Members can unsubscribe and resubscribe via their profile. Unsubscriptions from MailChimp are synchronized back to your forum.
Static Page Creator
If you want to create a Forum Rules page or add a Privacy Policy, we've got you covered. If you want to integrate an online store or another third-party app, we've got that covered too. PlushForums includes a static page editor that lets you create standalone pages using BBCode or raw HTML. It's simple, straightforward and you don't have to waste time installing plugins or hiring developers.
Effective Moderation
Admins deserve a cleanly designed site too. Rather than cluttering up the forum, moderation tools are revealed with a shortcut, enabling you to easily move or delete comments and split or merge discussions. We also support pre-moderation and auto-moderation, where posts containing specific words or phrases are queued for review.
Hourly Backups
Your whole site is backed up every hour to one location, and every night to another. Our forum hosting service means you never have to worry about losing your data again.
Own your Data
Plush is the ideal alternative to a Facebook group. You'll love our huge range of community features. But perhaps more importantly, we won't sell your data or spy on your users. As a PlushForums client, your data belongs to you and you only.
V8 Speed
Finely tuned forum software with advanced caching technology, SSD-powered cloud servers and a global image-optimizing CDN mean PlushForums is super fast. Your site will feel snappy wherever your members are in the world.
Professional Localization
Plush offers a fully localized experience in English, French, Spanish, German, Dutch, Portuguese, Russian, Hungarian, Danish, Norwegian and Turkish. Tell us if you want to see Plush in your language!
Free to Choose
We hope to retain you as a happy customer, but we believe in open competition and have no intention of locking you in to our service.
If you choose to end your PlushForums subscription for any reason, we promise to provide you with a copy of your data for export into another online community platform.